FOCUS ON WASTE REDUCTION AND RECYCLING
The final Green Business Morning Blend of 2019 will be held at Waste Connections, a certified Green Business since 2012.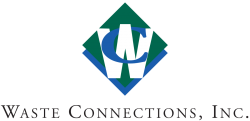 The discussion will cover waste reduction, recycling, composting and the service options available to businesses. There will be a short refresher on recycling basics, going over what can and can't be recycled in the blue bin and the glass bin. Find out more about the composting system in Clark County and the company responsible for processing our compost, Dirt Hugger.
Learn about free resources are available to you to help you facilitate recycling and composting. Get tips on how to reduce waste and integrate more reusable items at work. Learn how to reduce waste in the break room.
This is also your chance to ask questions about the new Organics Program in the City of Vancouver and learn about composting options for your home. See if composting will work for you and get some tips from the pros about how to do it effectively.
Speakers include:
Danielle Womble, Business Recycling & Organics Outreach Coordinator, Waste Connections of Washington
Michelle Devlaeminck, AmeriCorps, Clark County Green Business
Pete DuBois, Master Composter/Recycler Program
Shane Carter, AmeriCorps, City of Vancouver