FOCUS ON ENERGY
Washington State University Vancouver is teaming up with the Energy Trust and Clark Public Utilities to host this month's Morning Blend. Come and hear about the energy efficiency incentive rebates available for your business from Energy Trust and Clark Public Utilities for gas and electric saving equipment. The discussion will cover current trends for efficiency incentives and 2020 opportunities. WSU will present a brief review of how they have participated and taken advantage of these cash incentives for their Vancouver campus to reduce their utility bills and more.
Speakers include:
Phil Oaks, Director of Facilities Operations at WSUV
Michelle Missfeldt, Senior Account Manager, Energy Trust
Bill Hibbs, Key Accounts Manager, Clark Public Utilities
Location:
Dengerink Administration Building, Room 129
Campus map and directions
Visitor parking information
Breakfast generously sponsored by Energy Trust.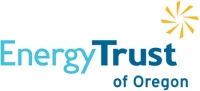 Green Business Morning Blend is an opportunity to network and discuss business environmental initiatives in an informal setting. Held on the 3rd Thursday of the month at different locations, the event is free and open to all Green Business program participants and anyone with an interest in greening their own business or workplace.