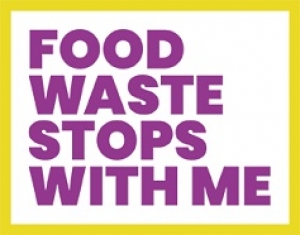 Getting to the Bottom of Top Food Waste Sources
Ask the right questions and you'll get the right answers. Join LeanPath's Executive Chef & Food Waste Prevention Catalyst Robb White to find out the 15 food waste fighting question you need to ask your kitchen right now. Chef Robb conducts hundreds of coaching sessions with chefs every month. He has taught them, and he has learned from them. He has distilled his work into the Top 5 Food Waste Sources and the questions to ask your kitchen staff to find out exactly where they can be more efficient and effective. Considering most kitchens waste between 7 and 10 percent of the food they buy, you can't afford to miss this information-packed 30-minute webinar.

What you will learn
Loss Reasons as Process Changers
Overproduction, Trim Waste, Expired, Equipment Failure, and Quality are top loss reasons that should prompt each chef to dive deeper.

Sponsors
LeanPath is on a mission to make food waste prevention and measurement everyday practice in the world's kitchens. We invented automated food waste tracking technology in 2004, and provide a complete food waste prevention platform, including data-collection tools, cloud-based analytics, and expert coaching. Since 2014 alone, LeanPath-empowered culinary teams have prevented 36 million pounds of food from being wasted. Our offices are located in the U.S., U.K., Spain, and Australia.

Food Waste Stops with Me is a collaboration between Metro, the Oregon Restaurant & Lodging Association, the Oregon Department of Environmental Quality, as well as city and county governments to help food service businesses reduce food waste.