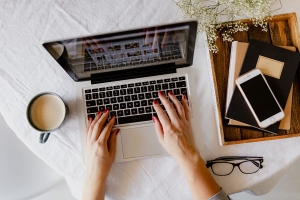 Clark County Green Business is launching a virtual Green Team Workshop Series. Over the course of three workshops, topics will range from green team engagement, waste prevention, tracking progress and change making within your organization. You will learn ways to strengthen virtual teams, receive resources and tools and practice virtual networking skills in breakout rooms.
Join us on February 25 for the first event of the 3-event series to learn about forming and managing a green team from a panel of green businesses. The featured panelists are: Kayla Brown from Jacobs, Lindsay Raymond the owner of Barre3 in Felida, and Sally Hurst representing Wafertech. The panel will discuss engaging employees in sustainable activities, benefits of green projects, and envisioning future goals during a time of uncertainty. We will also discuss challenges and solutions for managing green team projects and practice our succinct communication skills with a few rounds of speed networking!
This is the perfect opportunity to learn more about involving non-green-team employees with sustainability projects, meet other businesses with similar values, and get inspired to form your own green team! Don't miss out on this excellent learning experience.
Advanced registration is required. Meeting information and a Zoom link will be sent on February 24 at 2 PM.
For more details on the Green Team Series check out our blog post.